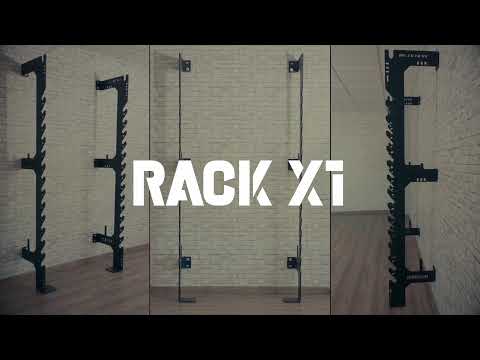 TECHNICAL CHARACTERISTICS
DIMENSIONS AND WEIGHT
Rack compatible with products like dips, squat accessories, resistance band accessories.
Elongated anchor holes for easy installation and spacing adjustment. 19 per column.
2 Suspension training slots per column.
4 Appendages and 6 anchorage points for accessories (rubber bands, belts, collars, etc.) per column.
Oven-baked powder coating for outdoor use with black textured finish.
Maximum recommended set load: 550 kg.
Height: 221 cm.
Width: 15 cm.
Depth: 42 cm.
Weight: 70 kg.
Distance from wall to bar: 37 cm.